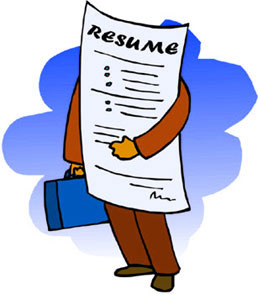 We create / edit:
Student Resumes
Professional Resumes
Top Executive resumes
Military to Civilian resumes
Social Networking Profile
Are you aware that "First impression is the last impression"? And that you may never get a second chance to make that first impression"?
Do you know what should appear and what should not appear on your resume?
Does your resume match the expectations of the potential employer?
Research states that an employer barely spends a minute looking at a resume and within that time makes a decision on whether to interview the candidate or not. 

And

Job seekers barely invest time and effort in preparing a resume that speaks for them.

Professional & creative Resume writing involves drawing out your unique experience, skills, achievements, and abilities while employing specific industry strategies to focus on keywords and your career goals.

Our strong corporate background and years of experience as professional recruiters across industries gives us the edge to:
Knowing what exactly employers are looking for.
Minimize potential screen-out factors and maximizing your opportunities.
Make the Professional in YOU stand out. 

Whichever Industry OR Job profile OR Level you are applying for; our experienced team will create a resume for you that will help you get NOTICED.

The process is very simple. Just send us your information / resume on resumes@insights-india.com and our experienced resume writer will get in touch with you.